Wellport – Best Seekers Top Choice
Purchasing an apartment is one of those difficult-to-make decisions, regardless of whether one is deciding on a future home to settle in or an investment property to rent out. Alongside the desired location and preferable size, we want to get the most value for the price we are paying and ensure we have everything that makes life comfortable, effortless and beautiful. We want a safe port.
Wellport is just that – a good-life safe port situated at one of the most attractive locations in the Serbian capital. Taken into consideration the plethora of amenities at the exclusive disposal of its residents, the very first New Belgrade condominium is the choice of those who want the best for their families and themselves.
Safety and security of the highest level, undisturbed privacy, superb cleanliness, as well as innovative solutions, modern design, environmentally-friendly materials – these are just some of many reasons why this complex developed by the leading Israeli company Shikun and Binui Group has become so popular.
This modern residential complex will have 500 residential units ranging from studios to four-bedroom apartments, designed by the world-renowned Israeli architect Rami Wimmer. The construction will be executed in four phases. It should be noted that the first phase has already been completed, and the second, for which there is so much interest that waiting lists are being made, will most likely be completed before the deadline. The third phase will commence in spring 2021.
Wellport was designed to provide future residents with premium build quality focused on natural materials and carefully selected furnishings reflecting the most modern technologies and meeting energy efficiency demands. Each apartment structure has several interior layouts to offer that can meet the needs of the most demanding customers.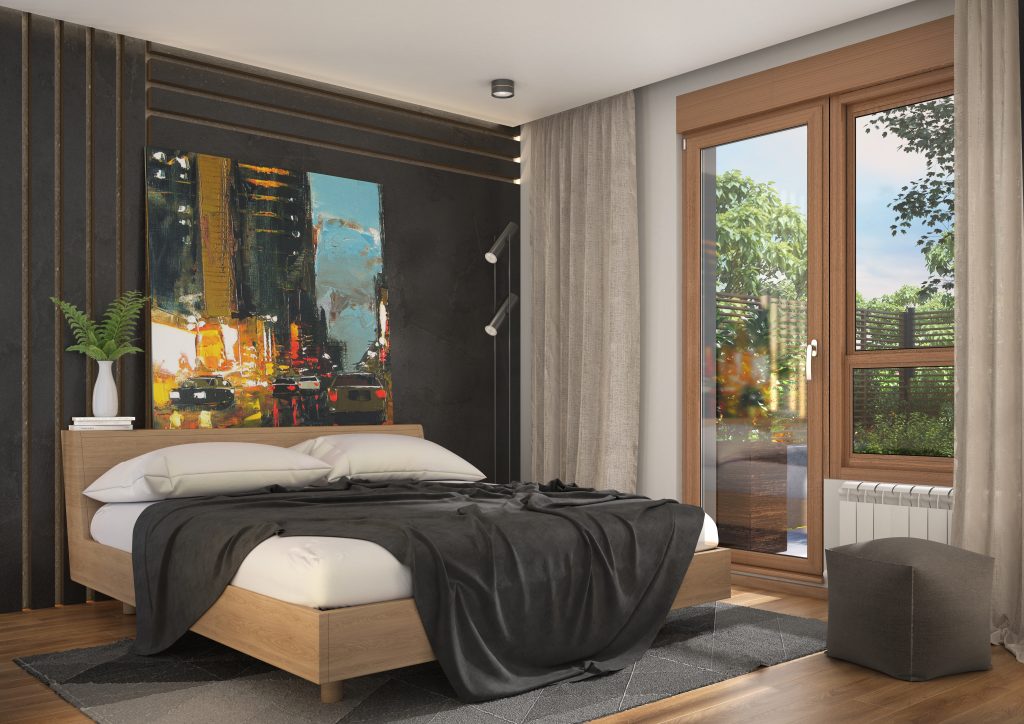 Due to the round-the-clock video surveillance, 24/7 reception desk, key card access, as well as professional security personnel, Wellport boasts an unmatched level of safety. Furthermore, the overall sense of safety is reinforced by the underground garage featuring the remote license plate recognition system, as well as the other amenities available solely to the residents.
Private park and greenery, including an open-air gym and dedicated pet space, make Wellport stand out from its competitors. Regardless of whether the residents of this very first New Belgrade condominium wish to work out or just relax after a hard day's work, they have numerous amenities available exclusively just to them. Even the youngest residents have their own niche – a playground designed having them in mind within the condominium's confines. Peace and privacy are guaranteed as Wellport is solely a residential complex without retail and service outlets. Furthermore, the residents only get to come across their neighbors inside the complex, which is an added benefit that makes this condominium so popular.
Families with children tend to go for ground floor apartments, as they feature terraces that resemble actual small private gardens. They represent additional space for kids to play, as well as for pets to roam around. Moreover, apartments on upper floors are also quite comfortable, as they offer an additional level of privacy to its residents due to their position within the complex. These units are primarily chosen by buyers interested in larger apartments.
In addition, a Wellport novelty is also the integrated Smart House system, allowing for remote heating, shutter and light control, among many other functions. Each apartment is Smart House ready, allowing the residents to purchase and install the desired package option, while the penthouse units already include the basic package option.
Needless to say, the sense of exclusivity is bolstered by the complex's location – constructed in a peaceful part of New Belgrade, yet so close to everything needed for a comfortable, modern life. Schools, university faculties, headquarters of international companies, shopping malls, restaurants and coffee shops, as well as the river promenade and a bicycle path, are only a few short minutes away. Thanks to its location, Wellport is an ideal place to live, both for the young, just looking to start their families and careers, and the experienced, who are well into their retirement years.
The Wellport sales office and model apartment showroom are located at 1 Tadije Sondermajera Street. There, experts from the leading real estate consultancy in Serbia – CBS International, which is a part of the Cushman & Wakefield group and the exclusive sales representative for the complex, help potential buyers choose the best apartment layout to match their lifestyle. Cordial and forthcoming experts are at the disposal of all those who want the best for their families and themselves – those who wish to sail smoothly into the safe port that is Wellport.