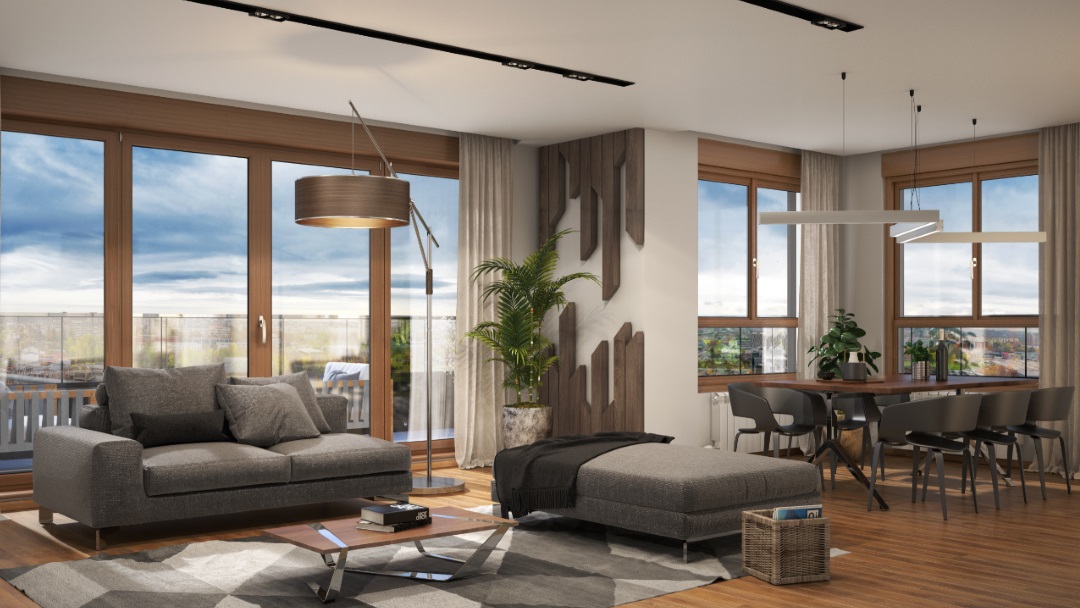 The presence of large foreign investors has turned the Serbian capital into "a city of cranes". Bearing this in mind, real estate buyers now have a much greater choice, which they could only have dreamt of previously. More and more people are interested in living in condominiums, which not only offer the best build quality, but also other amenities of importance, such as peace, privacy and security. When she was apartment hunting, Mina Kalezić, Sales and Marketing Director at the leading real estate consultancy in Serbia – CBS International, which is a part of the Cushman & Wakefield group, was guided by these criteria and she ended up choosing an apartment in a unique residential-commercial complex in downtown Belgrade that offers a high standard of living alongside an attractive location.
Mina, whose company is an exclusive sales representative for some of the largest complexes, such as Central Garden, Wellport, Skyline and The Duke's Gates, says that about 5 thousand apartment units are annually built in Belgrade, while up to 14 thousand are sold, and shares with us how living in a condominium is different from living in a traditional residential complex.
"Condominium is a closed residential complex with a central, 24-hour reception, a private park with facilities for all generations, security personnel, professional maintenance and underground parking. The concept itself gives the residents the feeling of safety and privacy."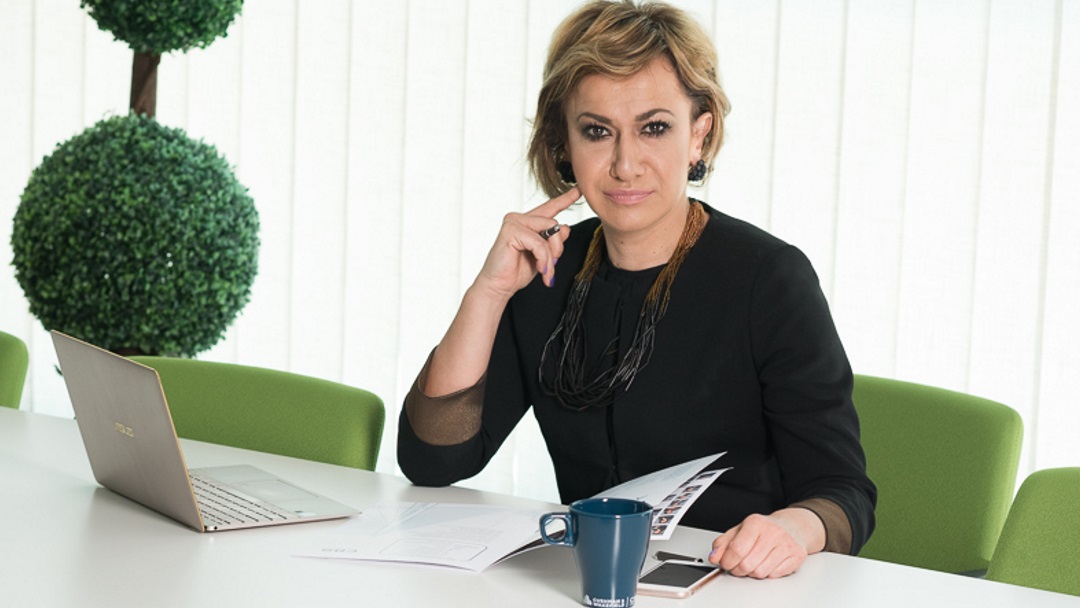 Can apartments in a condominium be purchased while they are still under construction?
"Yes, and this is actually the only way for you to get the apartment unit of your choice. Recently, the sales office for the latest condominium in Belgrade and the very first in New Belgrade – Wellport, was opened. At the location of the future complex, the construction of which is expected to start this fall, potential buyers can tour the model apartment that reflects the envisaged quality standards of finishes and furnishings. The buyers are increasingly more sophisticated in their requests related to the quality of life they expect to lead and they recognize all the advantages of buying an apartment while it is still under construction. This means that when one construction phase ends, there are no unsold units, thus increasing the interest of buyers for the next phase of construction. "
What were your priorities when you were decorating your apartment?
"Condominiums as such are synonymous with good quality life that is closest to the nature that you can find at some of the most popular locations in the capital. Personally, the emphasis on natural materials, such as wood and stone, is very important to me, as these materials make the space visually brighter and warmer. This, coupled with the skillful choice of lighting, makes the entire space appear deeper and grander."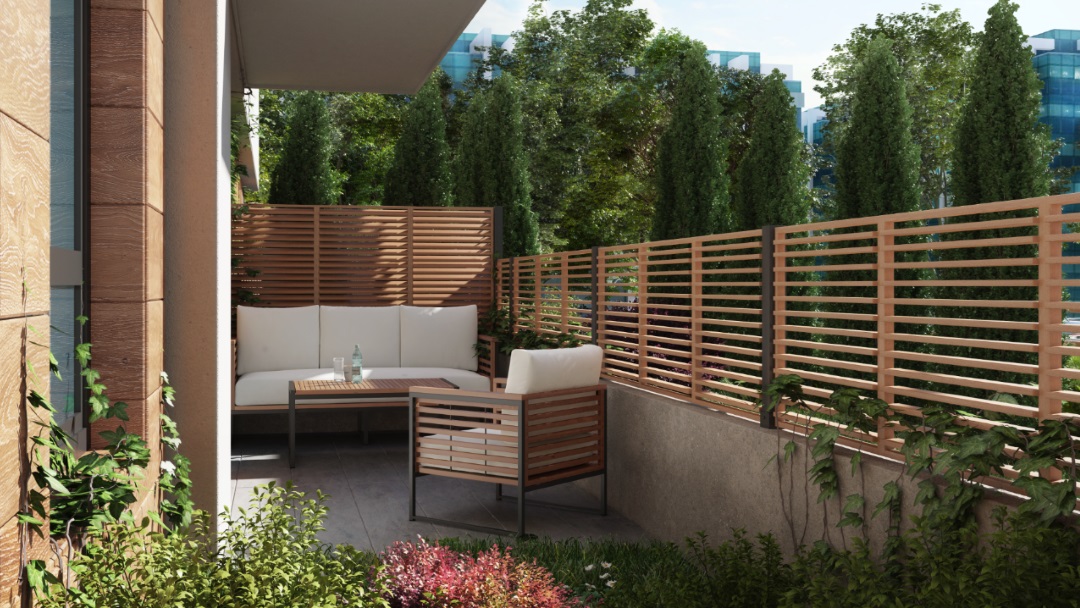 Have you chosen all the elements yourself or did you consult experts?
"Maybe it is my professional deformation, but every piece of furniture and every part of the interior was chosen by me. I do not recommend this to buyers as this is quite demanding time-wise. Upon selecting the desired apartment unit, buyers pay considerable attention to every single detail in their home and enjoy adapting it to their aesthetic and functional needs with advice from our expert team."
How can a successful businesswoman, whose day is full from morning until night, relax once she gets home?
"This is yet another advantage of condominiums – in the evening hours, you feel completely isolated from the hustle and bustle of the city. So, I most often relax in the peace and quiet of my own home, which tends to provide a completely different dimension of reality."
Would you agree with the unwritten rule that the interior design of an apartment is a reflection of the owner's personality?
"I absolutely agree. The apartment should provide the right amount of comfort, have that personal zone of peace and serenity that is a part of everyone's day, as well as reflect the owner's taste. When an apartment is a part of a condominium with numerous additional amenities, the quality of life increases to a contemporary level that is tailored to each individual's needs."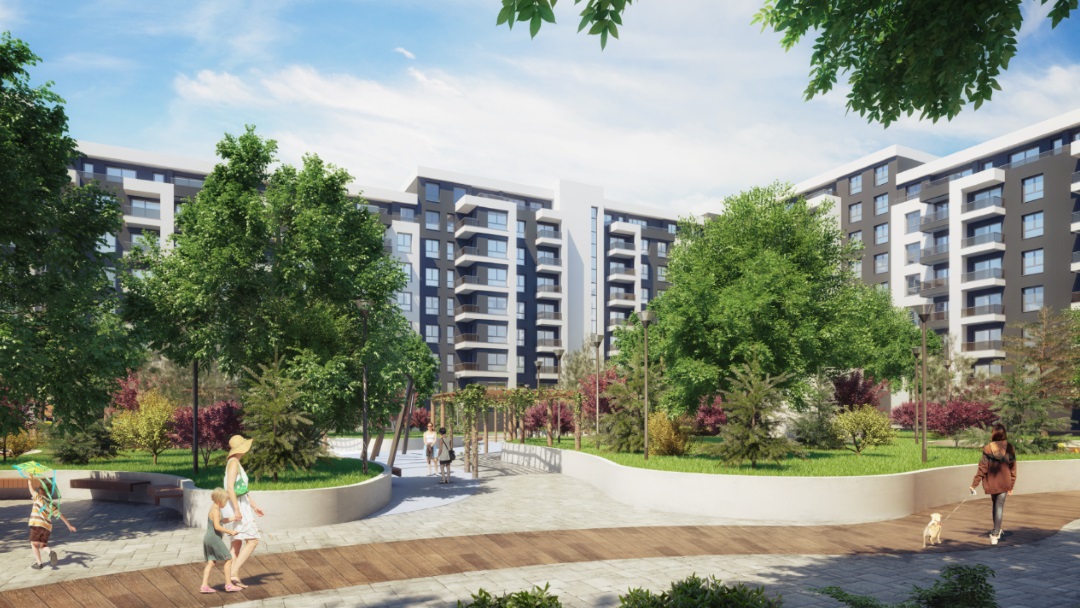 INTERVIEW DOWNLOADED FROM THE STORY MAGAZINE